Taylor H
Medical Assistant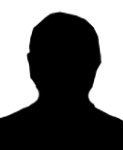 Taylor H

Hello, my name is Taylor. I have lived in San Antonio my whole life and have always loved the healthcare field. Being a part a team that hleps people get back to their pre-injury or pre-pain status is such an amazing experience. At Northeast Orthopaedics and Sports medicine, I have the opportunity to work side by side with a strong female physician who loves to teach and is all about patient care. I am passionate about helping our patients and truly enjoy my job.
When you come in to see us, Jana and I will do our very best to take care of anything you need during your visit and make sure all of your questions are answered before you leave the office. We are here to make sure your visit goes as smoothly as possible! I look forward to helping you!
---
Jana Brajcki
Medical Assistant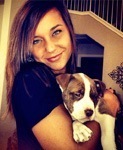 Jana Brajcki

Hello, my name is Jana Brajcki (Bright-Ski).I was born and raised in New Braunfels, Texas and love it's very lively atmosphere and summer time activities. I look forward to getting to know you. During your time our team you will meet me and remember me for my bubbly personality and my awesome headbands!
I am a certified medical assistant and am delighted to take care of you while, working side by side with Dr. Lynch and Christina at Northeast Orthopaedics&Sports Medicine.
My passion for orthopaedics has drawn me to work at NEO and our top-notch patient care will keep me here! I thoroughly enjoy helping guide our patients through the different stages of healing, to see them ultimately return to their every day lives.